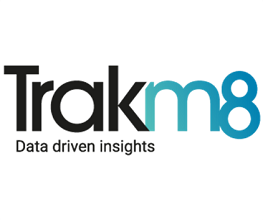 Trakm8 partner with Catalina Software

Trakm8 have partnered with market leading logistics software provider, Catalina Software to provide hard wired tracking and direct data feed integration with the company's Freedom software.
Traditionally Fleet Operators have been able to track their drivers via a PDA which has been reliant on the driver keeping the device in the vehicle and switched on at all times. Catalina can now offer their customers another solution using Trakm8's T8 telematics units. The Trakm8 unit provides Catalina customers with an accurate and reliable hard-wired tracking and vehicle information architecture to maximise security and further enhance the tracking data in Freedom.
Trakm8's partnership also gives Catalina's clients the option to use Trakm8's SWIFT web portal. This gives the Fleet Operator the opportunity to monitor driver behaviour and reduce their fuel costs with Trakm8 ecoN. By providing real time feedback to drivers via an in-cab light bar, Fleet Operators can promote a smoother driving style to improve fuel economy and enhance passenger comfort.
Philip Batten, Account Manager at Catalina Software Ltd comments, "Trakm8 have proven success within our target market and their reliable telematics units is what we need to add value to our client offering. We are now able to offer our clients a cost-effective solution to high asset security and reliable event driven tracking that highlights a number of configured events in real time. An embedded link in Freedom allows users to easily access Trakm8's SWIFT web portal enabling them to monitor driver behaviour."
Jonathan Law, Trakm8 Sales Director said, "We are delighted that Trakm8 have partnered with Catalina Software Ltd to enhance their client offering. Trakm8 have previously worked closely with executive hire companies and look forward to welcoming new fleets to Freedom and Trakm8's SWIFT web portal."