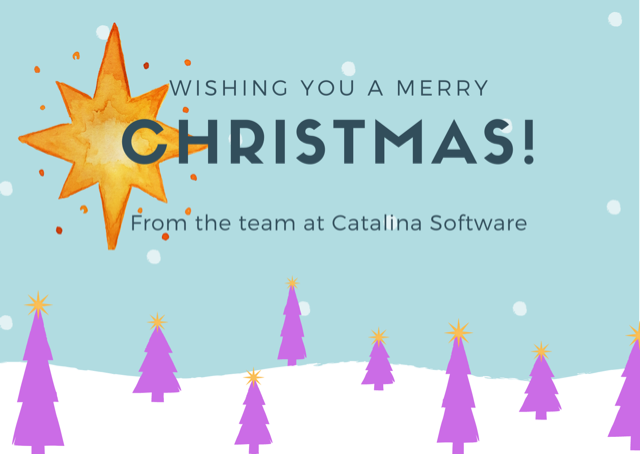 Not sure that anyone imagined that Covid-19 would still be impacting our Christmas plans almost two years on, but whatever you have planned for the festive season we hope that you enjoy it, spend some time with family and keep safe and well. The whole team at Catalina send their best wishes to you all.
Despite ongoing travel disruption to some destinations we did see both business and leisure travel increase this year as the worldwide vaccination programme provided some reassurance for travellers. Many of our customers saw good signs of recovery towards pre-Covid levels and our onboarding of a new large customer certainly kept us all busy here.
Looking forward to a great 2022!