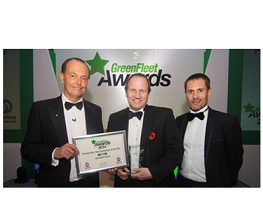 GreenFleet Awards Winners Announced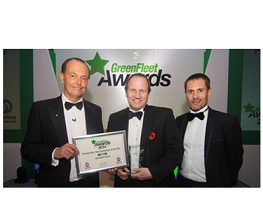 The event was hosted by Quentin Willson, a renowned motoring journalist and longstanding spokesperson for drivers' rights and a champion of greener fuels.
The Private Hire/Taxi Company of the Year award sponsored by Catalina Software was won by eConnect Cars.
This award recognises the efforts of the private hire and taxi sector and is awarded to the company that demonstrates a commitment to reducing CO2 emissions within the fleet and has incorporated a robust environmental policy into its present and future operations.
Graeme Whiting, Managing Director at Catalina joined motoring journalist Quentin Willson on stage to present the award to eConnect Car's Managing Director, Alistair Clarke.
For more information visit: www.greenfleetawards.co.uk