London Luxury Chauffeuring enhance service with Freedom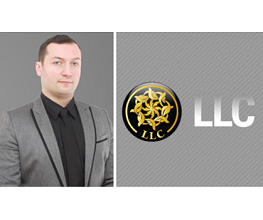 London Luxury Chauffeuring (LLC) one of the best British chauffeur companies has gone live with Freedom from Catalina Software.
Catalina Software, the market leader in the development, implementation, support and continuous enhancement of complete and customer focused logistics solutions for chauffeur and executive car operators.
LLC strives to deliver the best possible chauffeur experience to their customers whilst visiting London and the UK. To maintain and improve their level of customer service they needed a system that would improve efficiency, optimise resources and reduce administration as well as deliver a bespoke customer booking portal.
Catalina's Freedom has helped LLC achieve their objectives and the deployment of Freedom Web allows their customers to book and manage their journeys across a wide range of devices (from desktop computer monitors to mobile phones) from anywhere in the world.
Besik Labadze, Director at London Luxury Chauffeuring (pictured above) explains why they selected Freedom. "Catalina and Freedom are the market leaders and like us, the Catalina team have a wealth of knowledge and experience in the industry. Customer service is really important for us and it was key that support and development of our system was carried-out in the UK. Freedom is developed and supported in-house, ensuring Catalina's staff are always on hand and respond quickly when the need arises."
For more information on London Luxury Chauffeuring visit: www.llccars.co.uk