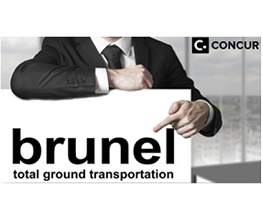 Catalina Software helps Brunel win major new contract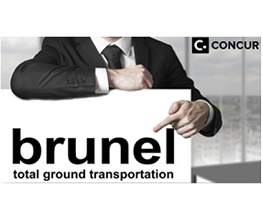 Novel systems and functionality developed by Catalina for Brunel's bespoke Freedom solution have enabled the ground transportation specialist to successfully bid for the London business of a US-headquartered multinational, leading to a substantial increase in its annual revenue and new capabilities to drive its business growth.
Catalina Software, the market-leading provider of chauffeur, courier and logistics solutions, was asked by its long-standing client Brunel for development and project management assistance so that it could meet the challenging technical and timing requirements of the US company's tender.
Having worked with Catalina to streamline the management of its business for 15 years, Brunel had confidence the team could deliver not only a new web booking site but also four additional system advances and features, to a very tight schedule.
Working directly with the US client, Catalina managed the development and implementation process of the new functionality, which provides for daily download of an encrypted file containing thousands of employee details, single sign-on capability for the client's employees, integration with its expenses management system and Android and iPhone apps with the same in-built travel and expenses policy constraints as the new web-booking system.
As a result of these developments, Brunel has become integral to its US client's ground transport management. Streamlining its booking processes while also providing greater visibility and policy compliance and saving it substantial amounts of money through better expenses management.
For Brunel, the benefits extend beyond overnight growth in bookings to increased operational efficiency through industry-high online booking rates, opportunities to provide larger-scale and more sophisticated services for clients of all sizes and a boost to its reputation for account management, customer service and innovation excellence.
As Anthony Edwards, Brunel's Managing Director, says, 'Catalina supports and enhances its product in a way that really helps us push our business forward. Having this new functionality is key to our business growth and opens up new revenue stream opportunities for us.'
Catalina Software's Operations Manager Richard Hardy says, 'We are delighted that this project has proved so valuable for Brunel, particularly as it highlights how we can add value for our clients by working seamlessly with them and their customers and managing projects from start to successful go-live.'