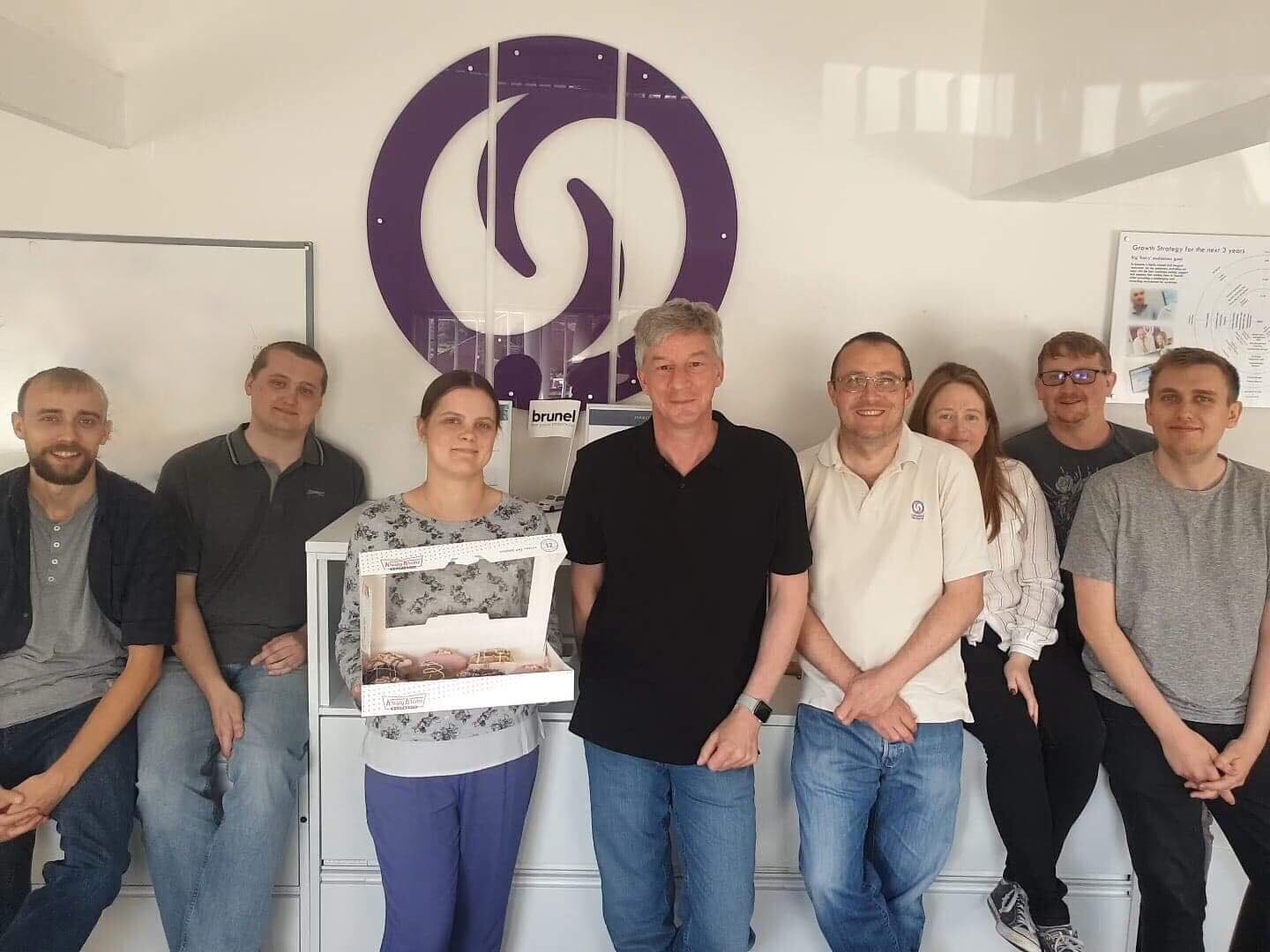 It's a sweet day in the office as Development Manager, Rebecca Wells, celebrates her 3-year anniversary with Catalina.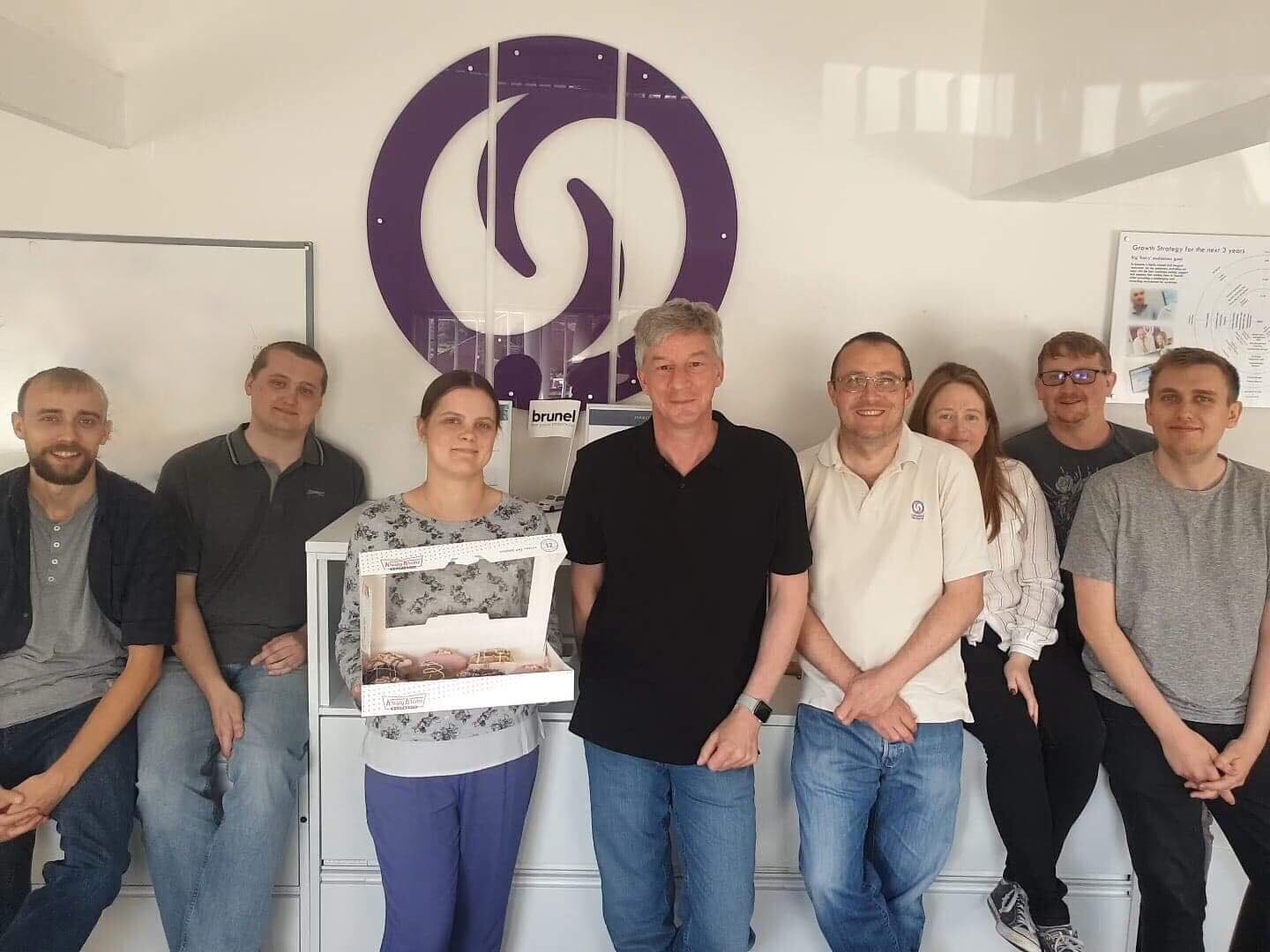 Rebecca joined the team at Catalina in 2017, as a skilled Web Developer and very quickly proved her 8 years' experience in her field to be invaluable. Progressing within the company over her 3 years to Senior Developer and then Development Manager. Rebecca has been an integral part of the company, ongoing enhancements to Freedom and of course has been involved at the forefront in the development of Freedom Global, leading her team to produce Catalina's newest cloud-based networking solution. I had a chat with Rebecca over a coffee and doughnut to find out what her time at Catalina has been like:
Why did you decide to join Catalina and how has your role changed in the past 3 years?
"I was really excited to find a local company producing high-quality software that I could be part of. I started as a Web Developer but I was keen to show that I had the experience and passion to progress myself and the software. As the team grew, I was fortunate that there was an opportunity for me to grow within my role and now I have a brilliant team and a leading product to be proud of.
What do you enjoy most about your job?
"I would say it definitely has to be the staff; I am very lucky that I have a number of really talented developers in the team, with a mixture of expertise. Not only are they talented but equally as important, everyone at Catalina cares about the work they are doing too. This makes a huge difference, as we aren't just writing code, we are working together to build and create something our clients need and we know will benefit their business. The team works amazingly together, to ensure we achieve the best possible result"
What's your proudest achievement with Catalina?
"I feel immensely proud any time a project big or small, is complete. We work really closely with our clients, so knowing that the work myself and the team have put in has made them happy and their business has been improved, is a great sense of achievement. I would have to say my proudest achievement is bringing Freedom Global to fruition. Although the project had started when I joined, being a part of the main development on this and now seeing it ready to go live is extremely exciting.
What do you enjoy doing when you are not in the office?
"Well as anyone in the office knows I have a passion for Disney and I had a wonderful holiday to Florida recently to indulge, I'm already planning to go back again next year. I am generally a very creative person, so I enjoy things like making arts and crafts for my family and photography.
Catalina is always looking for people that have a passion for software development and that are driven and enthusiastic individuals, to work on new and exciting projects across our desktop, cloud, web and app platforms. View our vacancies page today.