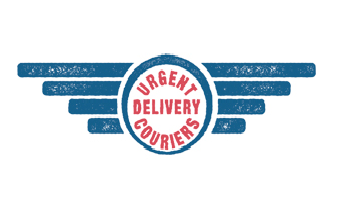 Case Study: Urgent Delivery Couriers Limited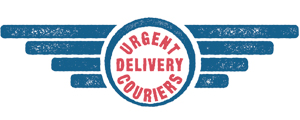 The challenge
UDCL's new operational software had to rise to three primary challenges. Making sure that the exceptional customer service it's prestigious and demanding London clients have enjoyed for so long, remains untouched by the introduction of new technology. Enabling the business to move with the times and maintain its impressive growth track record of the last 25 years. Allowing its innovative flair, which has seen services expand to include pedal bikes and transport marshals continue to flourish. The company was determined to find a provider who really listened to these needs and understood their ramifications and was in a position to build software around how it works and where it wants to go, rather than what the technology can do. The UDCL team says that out of every supplier they met during their search, Catalina Software stood out.
"We wanted to find a partner who shared our values and vision and who would be willing to go the extra distance to help us to bring in change, without trying to alter our business model" Derwent Jaconelli, Managing Director, Urgent Delivery Couriers Ltd
The solution
Catalina worked closely with UDCL, taking time to fully understand its business needs and target market and what it wants to achieve. It was then in a position to identify the company's key business processes and how Freedom can help to run these more effectively.
The Freedom solution Catalina delivered helps UDCL to:
Quote and take customers bookings through the web

Manage booking information through Catalina's Freedom.Mobile driver app and Freedom Go passenger app

Organise a driver's shifts through the transfer of information to Freedom.Mobile

Facilitate the transfer of information and enhance booking information through integrated third-party information via a network of application programming interfaces (APIs) to maximise bookings.
Freedom can facilitate the planned growth UDCL wanted to prepare for
"We chose Freedom because quite simply the system does what we want it to do. Freedom'sflexibility and the patience of the support team, has allowed us to get the solution we wanted, as opposed to an off-the-shelf system with compromises" Derwent Jaconelli, Managing Director, Urgent Delivery Couriers Ltd.
The benefits for UCDL
Catalina's complete end-to-end solution and its built-in agility enable UDCL to:
Reduce operational costs

Make life easier for customers and bookers

Deliver an exceptional level of customer service

Maximise booking opportunities and revenues

Meet current and future needs of the business

Make it easier for customers to make bookings with UDCL

"Urgent Delivery Couriers has embraced the power of Freedomand as the software is developed by the Catalina team it was easy for us to quickly respond to their unique needs" Adam Bimpson, Service Delivery Consultant, Catalina Software
"We like the way Catalina does business and genuinely feel that they have given us the very best of their knowledge and expertise, gained over many years of serving the logistics industry." Derwent Jaconelli, Managing Director, Urgent Delivery Couriers Ltd.