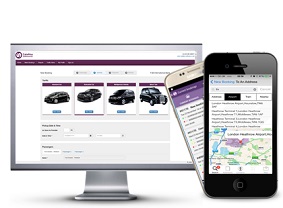 Web booker or app? What to consider when you're deciding which to offer your clients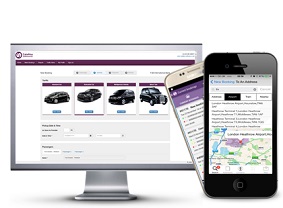 Web bookers and booking apps make customers' busy lives easier and booking quicker. Both also introduce valuable business efficiencies and opportunities. There are though, differences that can make the decision about which to choose a little clearer.
It's not surprising these two booking channels have taken off as they have. By enabling your customers to make their own bookings, you do away with the need to retrieve and re-type emailed bookings which makes the decision to go digital in one way or another pretty clear-cut.
But which way? Booking apps are all about speed and ease of use on the go. In just a few clicks customers can make a booking, track their vehicle and tap a button to call their named driver. Apps are increasingly popular with our clients, who tell us they can help to win new business.
More and more clients are choosing to offer both options. This highlights another consideration: consistency. Both should provide similar information ensuring they deliver the same experience in terms of tracking, payments and customer business rules and the same opportunity to make, modify and cancel bookings.
By both design and expectation then, booking apps are a quick tool rather than a full suite of booking functionality.
In contrast responsive web booking offers bookings, detailed account management and customised reporting, whilst allowing corporate clients to make bookings on behalf of other colleagues straight- forward on any device.
– Graeme Whiting