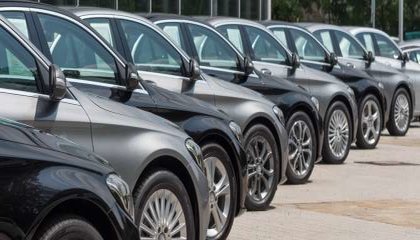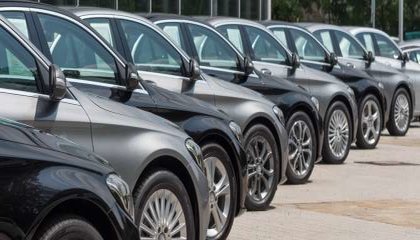 The number of licensed vehicles in England increases each year (according to the Department for Transport, Taxi and Private Hire Vehicle Statistics report: England 2017) as does competition in the private hire market. To grow market share and profits, operators must better manage their resources to achieve high fleet optimisation.

No two private hire companies are the same. National operators cover large geographic regions, while smaller competitors operate in a reduced area. A range of business models further complicates operations, from owned fleets and PAYE drivers to owner-drivers with various vehicles and ASAP trips to pre-booked work. But there is one constant in the private hire industry, the need to achieve 100% fleet optimisation.

The huge differences in operating models means that there is no one-size-fits-all solution for fleet optimisation. There are no magic answers or secret algorithms, despite the claims of many software providers. Over the past 20 years, there have been numerous attempts to build catch-all logistics optimisation systems. These advanced algorithms claim to solve all the challenges, yet all contain blind spots that have a serious impact on resource utilisation, quite often when the real world comes into play.

More importantly, they all require fleet operators to adjust operations to suit the software. An effective logistics optimisation system adapts to the way you work to enhance, rather than override, user input.
So what's the alternative?
With Freedom Assist, Catalina Software has taken a different approach to fleet optimisation. The system acts like an assistant measuring the notional costs associated with a range of potential fleet management actions. Your operator is presented with each option and cost, allowing them to choose the most effective way to allocate work to drivers.

When assigning work to drivers, there are critically two types of problem,
1) "On the spot" – who should take the next job,
2) "Pre-planning" – including chaining jobs for maximum resource utilisation.

"On the spot" assignments are relatively easy to manage because you have a limited pool of free (or soon-to-be free) drivers to cover a single job. "Pre-planning" is more complicated. You must consider driver shifts, start and end locations and how best to optimise the schedule to complete multiple jobs using multiple drivers.
Freedom Assist uses two distinct algorithms to help you manage both assignment models. It intelligently assesses factors and costs to propose the order in which jobs should be completed for maximum efficiency.
Quite often, with a "black box" optimisation algorithm, an operator will say "why hasn't it considered driver ABC"? With Freedom Assist's "Chooser", as well as the suggested drivers, it also hits the drivers who can't do the work and tells you why, such as missing the ETA or not being able to finish their shift on-time.
How Freedom Assist works
Freedom Assist monitors and refines scheduling suggestions to constantly improve levels of fleet optimisation. The system constantly re-schedules in real time as circumstances and business priorities change.

What does that look like in action? In a typical shift, you will see estimated times of arrival change, drivers moving location and operators choosing to soft allocate work. Freedom Assist monitors each of these changes to tune recommendations for optimal resource usage. You can further adapt Assist to your needs thanks to a complex rule building engine which defines specific job/vehicle compatibility, costs and scheduling priorities.

For further information on Freedom and Freedom Assist, please contact the Catalina Software team.