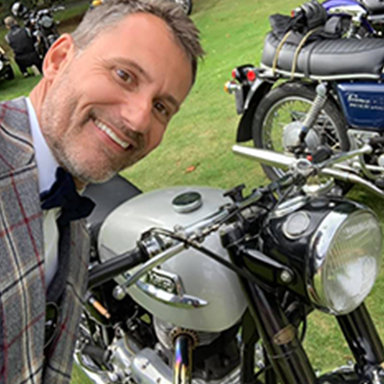 Distinguished Gentleman's Ride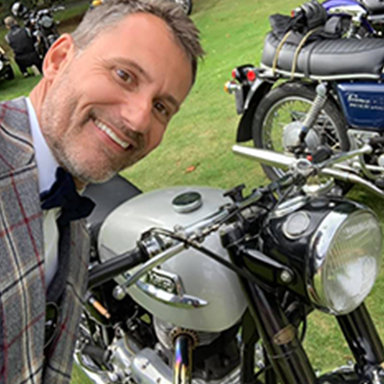 A HUGE thank you to all of our customers and suppliers who very kindly sponsored Catalina's founder and MD, Graeme Whiting on his charity ride on Sunday 29th Sep. Thanks to everyone being so generous, Graeme raised a whopping £1601 in total, to help support Prostate Cancer and Men's Mental Health.
Sunday 29th September was the big day after months of preparation, recent bike troubles and worries over the weather! ☔️ The day started with breakfast at Krazy Horse, followed by a quick trip home to adjust my clutch and then a ride (guided by Phil) to the DGR start point at Wetherden Hall. After all the woes about the weather forecast today, it actually stayed dry, though the roads were quite wet!
After tea and photos at Wetherden (hosted by Bern), 110 of us rode a slightly reduced route, ending at Ravenwood Hall for a hog roast, more photos and of course more tea 😁
Thank you to everyone that supported me with sponsorship, and encouragement, the bike ran well and it was a great way to mark the start of my 50th year!
Staying Dapper, Graeme