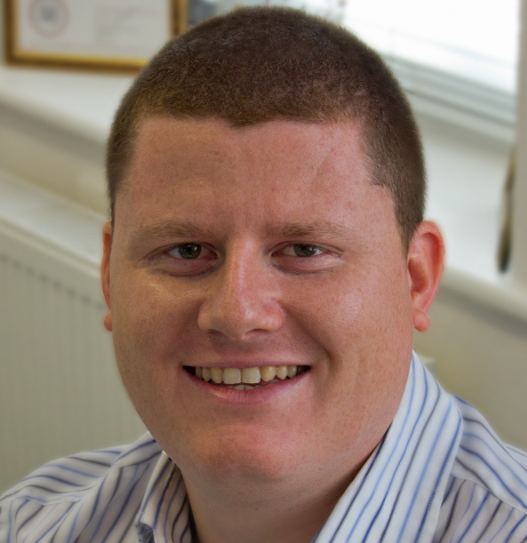 Catalina Software's Head of Product celebrates 10-year anniversary
Richard Hardy, Head of Product for Catalina Software, reflects on his first 10 years at the software company and what it's like to be a "techy geek".
"I joined Catalina straight from University, having completed my degree in Software Engineering. I was responsible for product software development at Catalina, as well as technical support and bug fixing. It was a steep learning curve to begin with, but I really enjoyed the challenge of being thrown into the deep end.
We were a very small company back then, and so part of the role was talking directly to customers about issues they had, or improvements they wanted to make. This gave me a real sense of ownership and responsibility to make sure we were providing the best possible service to our customers.
Catalina is a perfect place to become a coder, we produce all of our main software requirements ourselves, in our offices in Downham Market. At the start of my career at Catalina, I worked closely with Catalina's Founder, Graeme Whiting, so I could gain experience of the Catalina code first hand.
I then further grew in the company to become Technical Lead on customer software implementation projects. This involved analysing customer requirements, providing solution design and technical specifications to the development team, to fulfil the scope of the project.
I've always enjoyed the project management side of things, so as Catalina continued to grow, so did my responsibilities. I took over the management of operational aspects for the company. This involved identifying customer software needs with customers, so instead of only carrying out software requirements customers asked for, I would also be part of the team that suggested how a customer could get more out of Freedom, by using the software in its most effective way. Freedom is a really powerful software system and has been well built and agile enough to help customers meet the growing needs of their businesses. As Head of Product now, I oversee how Freedom continues to grow and adapt to the demands of the mobility market. With the emergence of apps, integrated web portals, and the ever-changing industry needs, there is so much potential and opportunity for many more years of software development at Catalina!"