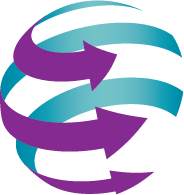 Catalina is set to showcase their latest Cloud-based technology at the annual Pro Driver Congress 2019.
This well revered, annual event will cover a host of issues that the Private Hire industry faces in this ever-changing world of mobility. Focusing on The National Standard, which is likely to form the basis of the new legislation. There will be a dedicated session for "Technology made for sharing" which will look at how aggregators and individual operators are using technology to fight back against ride-hailing apps.
Catalina founder Graeme Whiting, will speak on the panel amongst other industry experts about how technology is key in helping the private hire industry. Catalina will also be showcasing their latest offering from Freedom that has been developed for this purpose. The new cloud-based solution Freedom Global, allows operators to manage their network as if it were their own fleet, regardless of whether their partners have a single vehicle or hundreds.
"We are delighted to be involved with congress again, the day will cover so many important issues that our customers face and we are dedicated to helping the industry evolve and grow. We are excited to demo or newest cloud-based solution tomorrow, which will help both our existing and future clients, harness the power of networking whilst maintaining full control of their business". Carrie Smalley, Sales and Marketing Coordinator
We look forward to seeing all our longstanding clients and having the opportunity to meet prospective clients and showcase our latest innovations.
The event is going to be held at The Effingham Park hotel Tue 21st May 2019. For more information or to pre-register online visit http://www.prodriverlive.com