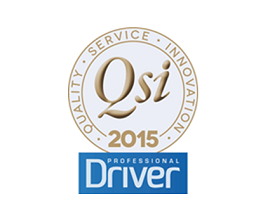 Catalina customers win awards at the Professional Driver Magazine QSI Awards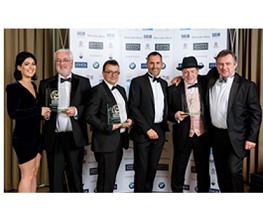 Now, in its third year, the Professional Driver magazine's QSi Awards ceremony have again highlighted the very best that the Private hire, taxi and chauffeur sector has to offer.
Gold, Silver and Bronze awards were presented in twelve categories at a thrilling event, held at the Effingham Park Hotel, near Gatwick Airport, hosted by TV motorsports presenter and racing driver Amanda Stretton.
The Professional Driver Awards have a simple aim—to bring together the best of the UK private hire and chauffeur sector for a night of celebration. Over the course of the evening companies, cars and drivers that were judged to be the best in the business were revealed.
Catalina customers Club Class Chauffeurs nominated in the Chauffeur Company (11-30 vehicles) category walked away with the Gold award, whilst Portfolio Executive Cars nominated in the New-Start Businesses category walked away with the Silver award.
Philip Batten, Account Manager at Catalina said: "We would like to take this opportunity to congratulate everyone who was nominated and won awards at the QSi Awards ceremony and especially our customers Club Class Chauffeurs and Portfolio Executive Cars"
For more information about the awards and winners visit: www.prodrivermags.com