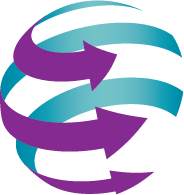 Catalina Software launch Freedom® Global at Pro Driver Live 2015

Catalina Software the UK market leaders in logistics software will be launching Freedom® Global a solution to manage your agents across the globe.
Freedom® Global allows you to dynamically allocate jobs in Freedom® to any number of agents across the globe.
Freedom® Global lets you co-ordinate work anywhere. As an industry first, agents use a simple web interface in Freedom® Global to assign work to their drivers using iOS/Android devices, managing every aspect of the job.
Freedom® Global integrates into Freedom® as if your agent's drivers were your drivers, giving you complete visibility and control.
Freedom® Global provides a fully integrated fleet, your clients will experience an identical service from start to finish. This includes GPS tracking, job updates and management information.
Key benefits include:
Customer experience – The end user sees and experiences a common platform for all bookings.
Ease of use – Allocate jobs to an agent and Freedom® Global takes care of them.
Driver Dispatch – Agents assign drivers to jobs, Freedom® Global integrates with our driver app Freedom.Mobile (iOS and Android) to provide transparent status and GPS tracking.
Agent auto-allocate – Freedom® Global can apply automatic rules to choose the best agent, taking away the guess work.
Philip Batten, Accounts Manager at Catalina Software remarks:
"We are continually looking for ways to help our customers be more effective. Freedom® Global is a unique solution for allocating work to agents across the globe. It integrates with the most flexible and configurable driver app on the market to provide transparent status updates and GPS tracking.
Freedom® Global is one of a number of products we are releasing, focusing on dynamic, feature-rich solutions to make our customers business process more efficient."
To talk about what Freedom can do for you, contact us on 01366 386611 or sales@catalina-software.co.uk