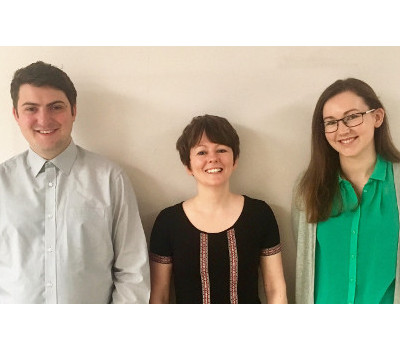 New recruits join Catalina's Development team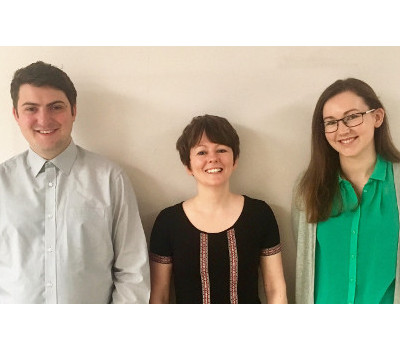 The Catalina Freedom community is growing, so we have taken on some new recruits to help support the growing needs of your Freedom systems. You can find out below who our new recruits are and what they will be doing at Catalina.
Joanna Beaver – Software Developer
Jo (pictured in the middle above) has joined Catalina to focus on developing Freedom, especially Freedom Online, our web booking tool.
Prior to joining Catalina, Jo developed virtual learning systems for the Education sector. Most recently Jo worked with the team at the Judge Business School (part of the University of Cambridge) to develop their virtual learning environments and integrated their existing systems into the new platform that Jo developed for them, supporting and training the staff as needed.
Jo is very customer focused, understanding what is required from a project, writing specifications, building the system and project management.
In Jo's spare time she enjoys going to the gym and bird ringing at Wicken Fen, to help monitor bird populations as part of species conservation projects.
Nikolas Medgyesy – Software Developer
Nik (pictured left above) has joined the team to focus on the future development of Freedom through our apps.
His previous app development experience includes working with Barclays Bank as a Solutions Architect for the mobile banking application team, looking at the design and structure of the app. Nik also has valuable development experience in Java, C#, Python, Perl and JavaScript and will support the Development team with other Freedom projects.
In his spare time, Nik enjoys Rock music, and online gaming, where he has been part of the 'Overwatch' gaming community for the last 2 years
Natasha Stuart – Graduate Developer
Having recently finished a degree in computer science at Anglia Ruskin University, Natasha (pictured right above) has joined Catalina as a Graduate Developer working on Freedom.
With a keen interest in web development, Natasha is currently working on enhancements and support to Freedom Online, our web booking tool. Natasha will be designing and developing websites for new clients as the Freedom community continues to grow.
In Natasha's spare time, she enjoys gaming with friends online and keeping up to date with changes in technology trends.